Welcome
ADG is a leading nationwide provider of design, procurement, and installation services for interior finishes including flooring, cabinets, and countertops, serving single and multi-family residential and commercial construction companies, and property managers. Formed in 2016 by the merging of two industry leaders, ADG has since acquired over 20 additional companies – each a leader in its market. Headquartered in Dallas, Texas, Artisan Design Group currently operates over 150 distribution, design, and service facilities in 25 states, where over 3,000 employees and 3,000 independent contractors join forces to serve customers.
Why we are the team you want to join

At ADG, you can have a career with limitless opportunities, not just a job. Looking to sell cabinets in Florida? Or perhaps you seek a role as a jobsite supervisor in Idaho. Maybe you would like to take the next step in your career as part of our IT or finance teams in our Dallas corporate headquarters. Regardless of your career goals, when you join ADG, opportunities to develop skills and advance your career are everywhere. We're an organization made up of 22 locally managed divisions – all of them supported by a best-in-class Division Support Center. At the local level, or across the entire ADG organization, whatever you want to do and wherever you want to work, there is likely a place for you on our team.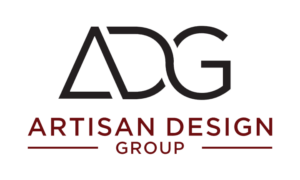 Artisan Design Group © 2022
E-Mail
Address
3401 Olympus Blvd, Ste 450 Dallas, Tx 75019