Welcome
The Artisan Design Group was founded by a passionate group of entrepreneurs who collectively share a vision for the future. The ADG philosophy is based on maintaining the individual identity of each member organization and its unique place in the market. With a clear understanding of the value of the culture and relationships that have been fostered through years of sweat equity, ADG is committed to protecting the individual culture of each entity.
Our Vision
Journey to become the most trusted business partner to our customers. Together, creating inviting interior spaces by building on local relationships, expertise, and leveraging our national scale in providing overall value.
We strive to be the biggest and easiest service company to partner with, judging our success by that of our customers.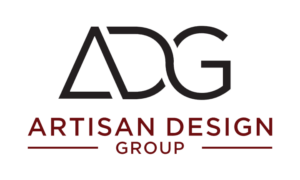 Artisan Design Group © 2022
E-Mail
Address
3401 Olympus Blvd, Ste 450 Dallas, Tx 75019