To apply for the opportunities listed below, please send your current resume with a cover letter to [email protected]
| Job Posting | Location | Entity | Status |
| --- | --- | --- | --- |
| Information Security Analyst | Dallas, TX | Corporate | OPEN |
| Systems Engineer | Dallas, TX | Corporate | OPEN |
Information Security Analyst
In this newly created position, you will play a key role by preventing and mitigating security breaches that may arise within the company's information systems. If you enjoy working in a fast-paced environment where every day has a new challenge, this may be the role for you. 
Responsibilities: 
Regularly perform security checks and troubleshooting

Identify problems in a timely manner

Suggest and implement solutions for improvement

Track existing processes and offer solutions for improvement

Implement new processes with the goal to optimize company's security system

Stay up to date with latest security technology and trends

Attend related conferences and educational events to stay competent

Perform regular audits and provide ongoing reports

Monitor company's server traffic and tickets

Ensure Patch Management is up to date for Server and Workstations
Qualifications 
3-5 years of experience as a System Security Expert or similar role

Certification, CISSP, CASP or CSSP

Knowledge of potential attack vectors such as XSS, injection, hijacking, social engineering

Knowledge of networking protocols, such as TCP/IP

Knowledge and experience with HTTP and HTTPS, as well as underlying implementations

Knowledge of Content Delivery Networks

Basic programming knowledge

Knowledge of Agile Development processes

Critical thinker and problem-solving skills

Team player

Excellent time-management skills

Great interpersonal and communication skills
Systems Engineer
In this role you will be responsible for planning, implementing, and maintaining new and existing systems and infrastructure. You will be a member of the core admin team and will have an opportunity to advance in your career.      
Responsibilities 
Plan,

 

implement

 

and maintain Data Center environments

 

Propose creative solutions to problems

 

Maintain and constantly improve existing systems

 

Identify

 

potential system bottlenecks

 

Participate in security management

 

Use diagnostic tools to determine deficiencies

 

Suggest and oversee improvement processes

 

Stay up to date with the latest technology and best practices

 

Attend webinars and conferences



Qualifications 
BS degree in Computer Science, Engineering, MIS or IT related degree

 

6+ years of experience as a System Administrator in Windows environment (up to Windows Serer 2016) 2019 a plus 

 

4 years of experience using Linux or Unix environments, Debian or Ubuntu a plus

 

Very good understanding and knowledge of application-level operations

 

Ability to quickly diagnose issues and suggest solutions

 

Current Microsoft Certified Systems Engineer (MCSE + Cloud) highly desirable

 

VMWare Certification highly desirable

 

Experience with and knowledge of operating systems and server solutions (Exchange, MS365, SQL, Terminal Services (RDS), IIS, AD)

 

Exceptional knowledge of various hardware technologies (i.e.,

 

tablets (iPads

)

, mobile phones, laptops) 

 

Experience with Perl, Ruby, Python a plus

 

Critical thinker and problem-solving skills

 

Team player

 

Good time-management skills

 

Great interpersonal and communication skills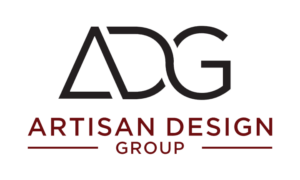 Artisan Design Group © 2022
E-Mail
Address
3401 Olympus Blvd, Ste 450 Dallas, Tx 75019